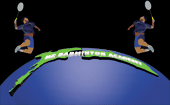 We have a free school holiday programme in Keri keri Whangarei, Papakura and East Tamaki this April. It starts on Easter Monday and runs every day. If you are interested in the details, email [email protected] and mention which area you are interested in and we will send you a flyer and registration form. 
There is one catch...You must be 11-17 years old.  If not there is a $20 per day charge. Programme is 4 hours long. Times vary per location.  
Bookings are essential. Numbers are limited get in quick. 
NZBA Team
April 10th, 2014 by ritchie
Category: General News